The Fan Page For Ray-Eye
Written by Mark Edwards on November 21, 2022
Ray-Eye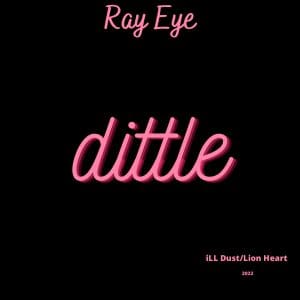 Dittle
RAY-EYE is the professional name of veteran independent hip-hop artist and multi-instrumentalist producer Raymond Jackson Jr. The Gary, Indiana native has been making records for 15 years. He made his wide distribution debut in 2018 with the 7-song collection Full Swing. That record introduced a skilled emcee and talented producer with a creative style and an old-school feel.
Since Full Swing, the prolific producer has released a total of four albums and a handful of singles. He has connected with hip-hop fans worldwide with hits like "Infinity" and 'Luv Land Bounce". From his iLL DUST ENTERTAINMENT studios, Ray creates classic hip-hop vibe with a mix of live instrumentation, beats and samples.
"Dittle " is the brand new single from RAY-EYE's recent album Constipation, available worldwide via all major streaming services. On the track, a funky bass and piano riff rides an upbeat hip-hop groove. Pizzicato keys add a sense of urgency as Jackson steps to the mic and delivers a smart, rapid-fire freestyle. It's a great sound that pairs Golden Age style with modern production techniques.
Ray-Eye On Spotify
---
Reader's opinions
---