Songs By Ruth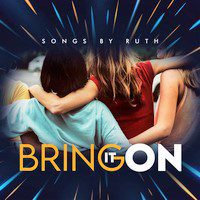 Geoff Carter the presenter of the Uk Talk Radio flagship breakfast show says;
I want to highlight the incredible work of Ruth Garnes and how she encourages women to conquer the world by embracing their true selves, going beyond the superficial standards that dominate today's society.
One of Ruth's singles, among several others, touches upon the concept of little girls being princesses, but then transitions into an empowering message, urging girls to pursue their dreams without limitations. Whether it means embracing their authenticity or wearing their scars proudly, Ruth inspires women to be unapologetically themselves.
As women, we often spend a significant amount of time looking in the mirror, but Ruth's songs remind us that the mirror is not our true friend. If it were, it would reflect the greatness within us and remind us that we are capable of achieving remarkable things without seeking validation from the world.
Overall, Songs by Ruth challenges the traditional standards that women have been expected to adhere to for centuries. In her track "Go Girl Go," Ruth encourages women to break free from societal pressures and live life on their own terms.
In another powerful single called "The Brave," Ruth draws inspiration from the strength exhibited by Malala and her remarkable recovery. Through this song, Ruth envisions life as a stage where we all learn to perform. She believes that women, through their bravery and resilience, can deliver award-winning performances. Stepping onto that stage requires unwavering dedication and a strong will to transform from enduring suffering to shining on a global platform.
Songs by Ruth speaks directly to those who feel oppressed, downtrodden, or trapped in seemingly hopeless situations. Her goal is to offer them a glimmer of hope through her songs of compassion. While they may not be chart-topping hits, the intent behind Ruth's music is deserving of recognition and appreciation. I encourage you to give Songs by Ruth a listen and experience the profound impact they can have on your perspective.
Ruth Andrews Garnes is a creative poetic and lyric writer.
Her works, and perspective are an appeal to the world to be more empathetic and understanding of how abuse impacts others.
With songs such as "Go Girl Go, Bring It On, and Powerful," Ruth empowers her listeners, to win the world over and to not forget that they are powerful.
See Also Learn English Grammar Through Harry Potter
---
Reader's opinions
---