Mini Voting Chart
Created on September 22, 2022
Unleash Your Inner Music Critic: Discover Fresh Sounds and Support Independent Artists on the UK Talk Radio Mini Voting Page!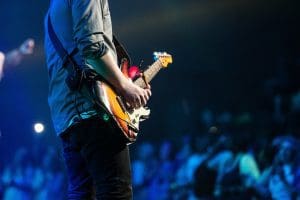 Looking for some fresh and exciting independent music? Look no further than the UK Talk Radio mini voting page! With just a click of a button, you can support your favourite up-and-coming artists and discover some great new music along the way.
So why should you bother voting for independent artists on the UK Talk Radio mini voting page? Well, for starters, independent artists are often some of the most innovative and daring musicians out there. They don't have the backing of big record labels or the luxury of unlimited resources, which means they have to be creative and resourceful in order to make their music heard. As a result, independent music often takes risks and pushes boundaries in ways that mainstream music simply can't.
Supporting Independent Artists
But beyond that, supporting independent artists is crucial to the health and vibrancy of the music industry as a whole. Major record labels and radio stations often focus on promoting the same handful of artists, leaving little room for new voices and perspectives to be heard. By voting for independent artists on the UK Talk Radio mini voting page, you're helping to create a more diverse and inclusive music scene, one that values originality and creativity over commercial success.
Of course, discovering new music is one of the most exciting parts of voting for independent artists. The UK Talk Radio mini voting page makes it easy to explore the latest sounds and styles, with a simple click of the grey area next to the title of the song revealing a YouTube video that can help you dive deeper into an artist's work.
But what kind of music can you expect to find on the UK Talk Radio mini voting page? The answer is: just about anything! From indie rock and pop to hip hop and electronic music, there's something for everyone on this platform. Some of the most exciting independent artists in the UK are represented here, so you're sure to discover some fresh and exciting sounds that you might not have heard otherwise.
So how do you get started with voting for independent artists on the UK Talk Radio mini voting page? It's easy! Just head over to the page and start exploring the different artists and songs available. When you find something you like, simply click the green arrow next to the artist's name to cast your vote. It's that simple!
The Mini Voting Chart
But don't just take our word for it. Check out the UK Talk Radio mini voting page below for yourself and see what all the fuss is about. Whether you're a diehard music fan or just looking for something new to listen to, there's sure to be something here that will catch your ear. So what are you waiting for? Start clicking those green arrows and discovering some amazing independent music today!
Listen Live To UK Talk Radio
On Uk Talk Radio Now