Earl Winston & the Funky Big Band
Written by Mark Edwards on October 9, 2023
Earl Winston & the Funky Big Band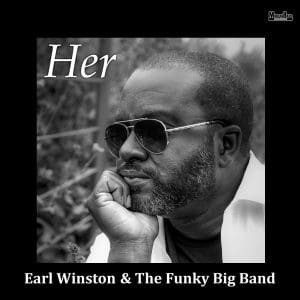 Earl Winston & the Funky Big Band are ready to set the groove ablaze with their latest single release "HER".
"Her" By Earl Winston & the Funky Big Band
This jazzy, funky groove tune is a testament to the band's unparalleled musicality and
infectious energy that has captivated audiences worldwide.
"HER" opens with Earl Winston delivering the spoken word with his love and admiration for
a beautiful, voluptuous woman destined to be a part of his future. The track's seamless
fusion of saxophones and brass, will hit you right where you live.
To carry the mood, watery keyboards dance with funky inflections from the guitar, creating
a sonic tapestry that transports listeners to an ethereal realm. As the rhythm intensifies,
the girls providing backup vocals delicately coo in the background, adding a soothing layer
to the musical arrangement and creating a heavenly sonic backdrop for Earl Winston to
enter in a call-and-response style of singing initiating a captivating conversation between
him and the background singers.
The overall rhythm of "HER" transends ordinary boundaries, taking listeners on an ethereal
journey that reaches far beyond.
The Music Earl Winston On Apple Music
If you liked their last Single: "FUNKY JAZZ BAND" then go and listen to this new Single:
"HER". – and bask in an exquisite sound that is exclusively Earl Winston & the Funky Big
Band!
The Web Site For Earl Winston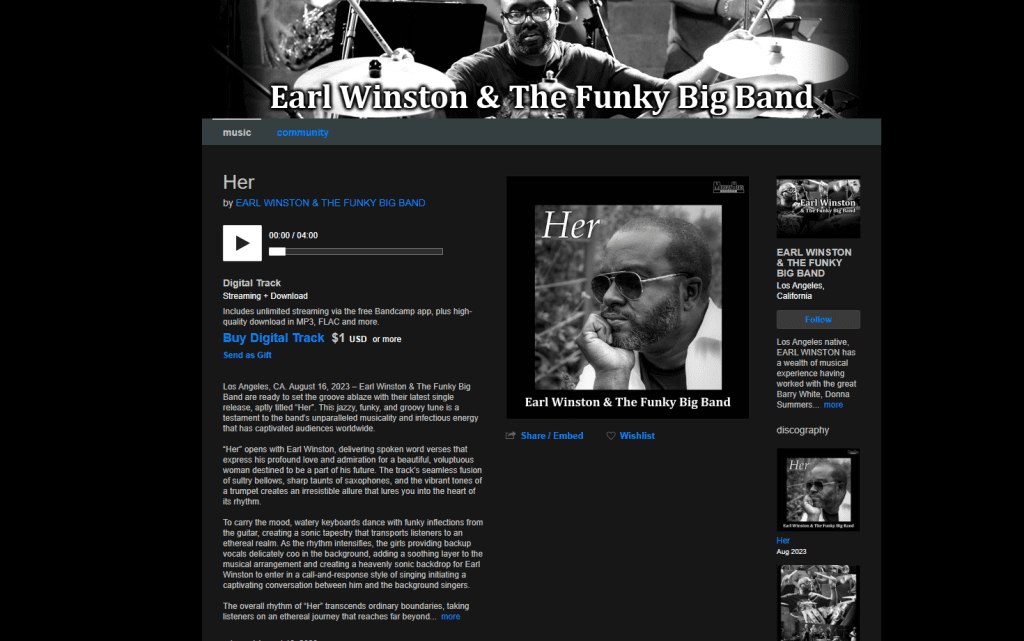 See Also
---
Reader's opinions
---