Music From Alex Woburn
So I wrote 'Magic Is This' about a bloke I was seeing… it was all very rom-com-movie-cloud-9-vibes! You know when you like someone soooooo much; they text and you jump for your phone, they pull up outside and you run to the door!! It was that kind of situation I was in – all very enchanting.

Although the songs I've written about him since we broke up are less complimentary, ha!! But I still love the song – 'Magic Is This' was the beautiful part of the story, before the monsters appeared.
A little bit about Alex
I'm from SE London, born and raised. I was always coming up with melodies/songs when I was little and started writing books in primary school.

I was completely obsessed with pop music and wrote my first album at 14 – although it was terrible! I still have it recorded acapella on cassette somewhere – and that tells you my age, ha! When I was 17 my songs started to get a little better and my debut album 'Self Therapy' was born. I'm always writing pop music, and sometimes the melodies come into my head at the most inappropriate times and I have to quietly record new songs into my phone in corners of crowded rooms!

'Magic Is This' was recently a Finalist in The UK Songwriting Contest – this is now my third year in a row being a Finalist in The UK Songwriting Contest.

Making pop music is too fun and so healing – its like putting my most personal diary entries into catchy little tunes. And I'll be doing this forever
Alex Woburn YouTube Video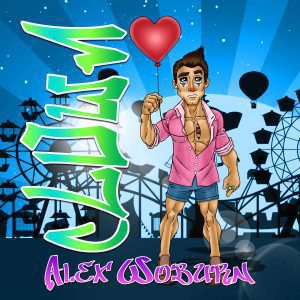 Also; The Uk Talk Radio Hot 100 Music Chart is Here
---
Reader's opinions
---