Radio Presenter Jobs UK
Written by Mark Edwards on October 12, 2023
🎙️Radio Presenter Jobs UK : Your Path to Stardom at UK Talk Radio
At Uk Talk Radio we're proud of our record of training radio presenters
Are you passionate about music and dream of becoming a radio presenter? UK Talk Radio offers you the perfect opportunity to make your mark. Discover exciting Radio Presenter Jobs in the UK and embark on an incredible journey towards stardom.
---
At UK Talk Radio, we're on the hunt for two voluntary radio presenters who are eager to bring their love for '80s to the present day music and broadcasting to the forefront. You'll have many commercisl songs from those decades.  We have openings for presenters to host our engaging Saturday morning breakfast show and the Friday Night live and lively show.
Your Radio Career Starts at Home
You might wonder how to kickstart your radio journey. We've made it easy for you. Initially, you'll have the flexibility to record your shows from the comfort of your own home. All you need is a basic home recording setup, a computer, and a good-quality microphone. With these tools at your disposal, you can bring your radio presenting dreams to life.
The Ideal Candidate
Our ideal radio presenters not only possess a deep love for music but also have the knack for using their unique voices to captivate and engage our listeners. Whether you're passionate about high-energy tunes from the '80s or prefer the soothing melodies of the present day, there's a spot for you on UK Talk Radio.
What Makes UK Talk Radio Special
So, what sets UK Talk Radio apart from other opportunities in the field? We're not just looking for radio presenters; we're here to help you become stars in the industry. We're with you every step of the way, providing feedback and valuable insights to elevate your skills.
What's in It for You
Here's a glimpse of what awaits you when you join UK Talk Radio as a radio presenter:
Present on UK Talk Radio: Your chance to host your own show on our platform and share your passion for music with a global audience.
Professional Development: We're your mentors. We'll carefully listen to your shows and provide you with great tips and insights to help you reach your full potential.
Unwavering Support: Our team is here to support and guide you. Your success is our success, and we're committed to helping you achieve your dreams.
Join a Talented Team: Be part of a welcoming and talented team of radio enthusiasts who share your passion for music and broadcasting.
Rare Opportunities: Opportunities to present on UK Talk Radio don't come around often. This is your chance to make your mark in the world of radio.
Ready to Get Started?
Taking the first step is easy. Send a three-minute demo to studio@theuktalkradiostation.co.uk Ensure that the music you include allows us to hear only the first and last five seconds of a song. Your talent is what we're looking for, and it's your voice that we want to hear.
Don't wait any longer; begin your radio journey today. Join UK Talk Radio, where dreams of radio presenting come true. Your gateway to stardom is just an email away!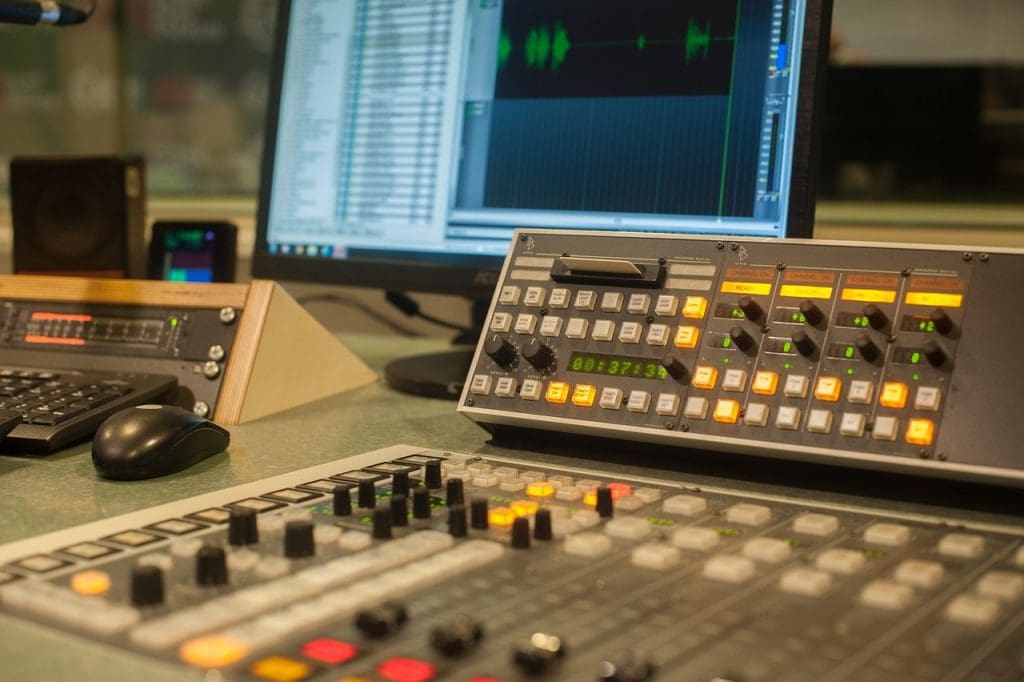 Looking to Shine on Airwaves? Join UK Talk Radio Today!
Are you passionate about music from the '80s to the present day? Do you dream of becoming the next radio star? If you've got a computer, a decent microphone, and the capability to record your own shows, your dream might just come true at UK Talk Radio. We've been broadcasting for a decade, and now we're on the lookout for talented individuals like you to join us as presenters.
---
Reader's opinions
---