The Lost Pilot By CA Priest
The Lost Pilot By CA Priest
In celebration of the 80th anniversary of The Little Prince, Antoine de Saint-Exupery's classic children's story, THE LOST PILOT is a full color, fully illustrated children's chapter book. Part homage and part biography, THE LOST PILOT is an exploration of how books inspire and why imagination is so important.
When a traveler falls overboard during a terrible storm, he washes ashore on a deserted island. Thinking he is alone, he's astonished when a pilot wanders into his camp and asks him to draw an airplane.
As the two become friends, the lost pilot reveals a mission that sent him far, far away a long time ago, and his wish to return to this distant place among the stars.
THE LOST PILOT is a tribute to one of the greatest books of all time, an exploration of why inspiration matters, and a testament to how important using your imagination really is – it can change the world!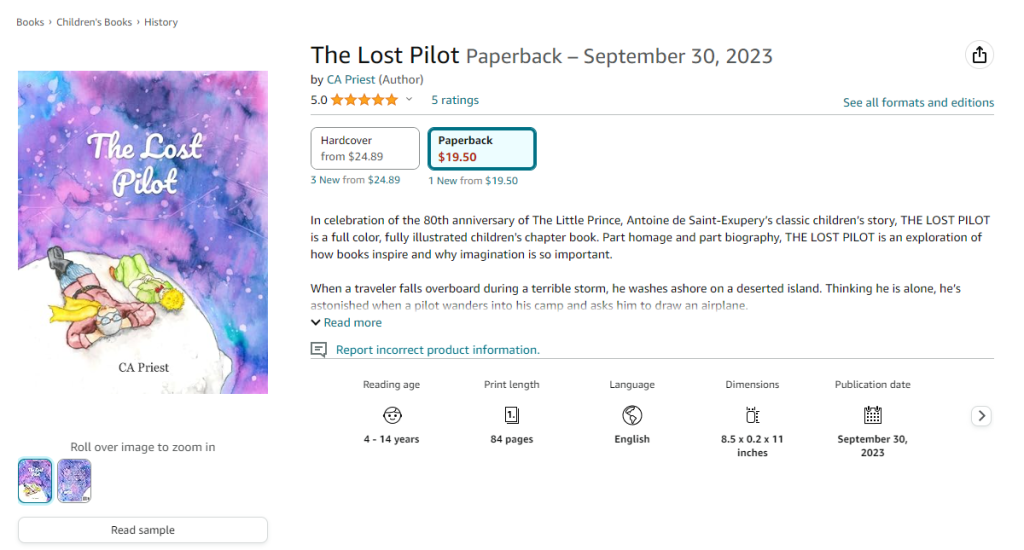 Listen Live To UK Talk Radio
---