Break Free from Ego
Written by Mark Edwards on November 13, 2023
Uk Talk Radio Suggested self help book of the month;
The Alchemy of Transformation: How to Break Free from Ego and Embrace Evolutionary

by Sean Kristafor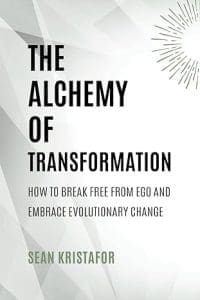 Redefine Your Reality: Master the Art of Transformation Today
Are you tired of feeling stuck, as if you're wandering through life without a purpose? Do you ever wonder if there's more to life than just going through the motions? If you're ready to take control of your destiny, "The Alchemy of Transformation" is the essential guide you've been waiting for.
Spanning everything from the role of self-awareness in personal evolution, to the ethical challenges posed by emerging technologies, and even the catalyzing force of collective consciousness, this book provides you with the intellectual and emotional toolkits you need to redefine your personal and collective identities.
It invites you to challenge your old patterns, nurture a mindset of continuous growth, and contribute to the emergence of new paradigms that can reshape the future.
Change Starts Here
For the curious minds and restless spirits, for the leaders and innovators, for anyone who knows in the core of their being that they are part of something greater and are hungry to discover what that is—"The Alchemy of Transformation" is your call to adventure. With this book, you will:
Discover the science and psychology behind why we resist change and how to overcome it.

Unlock the practical steps for reshaping your habits, mastering your emotions, and fostering meaningful relationships.

Gain insights from case studies where entire communities embraced change, showing the extraordinary possibilities for group transformation.

Chart your own course for continuous growth, with exercises that challenge your limits and bring out your best self.

And much more!
Don't settle for the life you've always known. Unearth the golden possibilities within you and make the impossible, possible.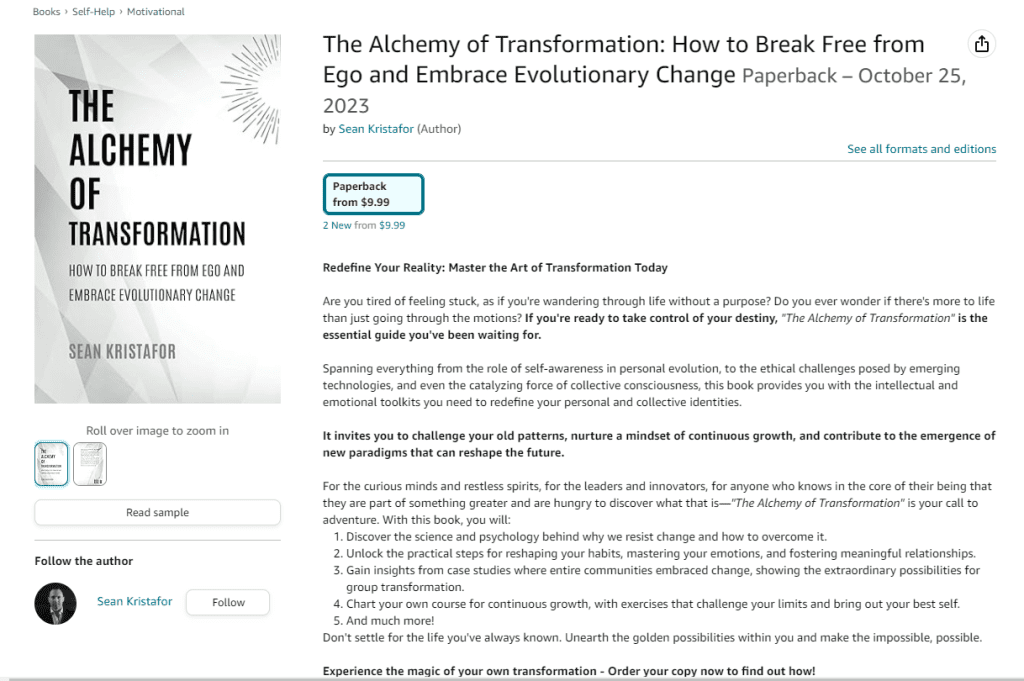 See Also The Best Books Of 2023 From Uk Talk Radio
See Also listen live to UK Talk Radio
---
Reader's opinions
---