Daffodil Cord Bring Back psychedelia
Written by Mark Edwards on December 8, 2022
Daffodil Cord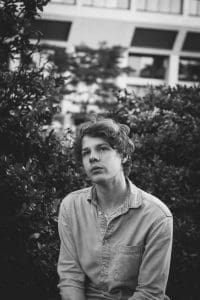 Daffodil Cord is an independent alternative rock artist from Surrey, UK. Their music is influenced by the spacious sounds of psychedelia from both sides of the pond in the sixties, mixed with a modern touch. Daffodil Cord has spent the better part of the last ten years honing their performance skills by busking around various cities in Europe and Asia. After returning from a short tour of South Korea this month, Daffodil Cord have released their first two tracks, with a third song coming out on December 4th. Richard Hyder, their principal songwriter and frontman, describes the band's sound as the result of simple lessons learned from harsh life experiences. Daffodil Cord will be releasing more music during the last month of 2022 and will announce the details for their next tour of Europe and Asia at the beginning of 2023.
Daffodil Cord is an independent alternative rock artist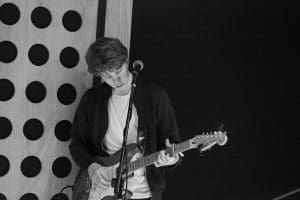 I've always had this cowardly inclination when writing lyrics to bury the meaning somewhat in them. At the time of writing this song, I was going through a series of miserable times that concluded with the end of a long-term relationship. Life was heavily losing its meaning for me. There was a point where all that could save me was the response and acceptance I needed from one individual, whom I had clearly wronged. Since I was not able to receive it, I did the only thing I could imagine doing: I took a chance and changed the original lyrics completely to something much more obvious in a desperate attempt to communicate to that person the pain I was feeling, and it worked. Now I am relieved to say that it is mostly a sad memory. But when I stood in the recording studio and sang those words, I felt completely vulnerable again and unable to avoid being thrown back into that time period. Since then, I have not once dared to try and sing this song, but it was an interesting lesson in the benefits of opening up. I picked the title after being inspired by a very famous book I was rereading. The beast was a part of ourselves all along. Simon understood it, and now so do I.
---
Reader's opinions
---