Book The Best Holiday Ever!
Written by Mark Edwards on May 23, 2023
Book The Best Holiday Ever!
WE ARE THE BEST AND TRUSTED TOUR COMPANY.
Vianney's Untamed Expeditions is a Tanzanian owned boutique safari company committed to creating unique journeys in Tanzania. We aim to change hearts and minds and leave a long-lasting positive impact on both our guests and our local communities. When you book with Vianney's Untamed Expeditions you can trust that you are in the best hands. Why? Because we know it's land, it's wildlife and it's rich cultural traditions better than anyone. Unlike many other tour operators, we are actually from here. Tanzania is our home and we are so excited to welcome you.
Our owner and his partners have decades of experience guiding wildlife and photographic safaris throughout Tanzania. All of our trips can be customized to meet your specific needs such as travel dates, types of experiences (photographic safari, wildlife safari, beach holiday) and accommodations to suit your style and budget. We also unite conservation and communities by creating unique and impactful experiences that give you the opportunity to completely immerse yourself in the rich Tanzanian culture few truly get to know and make a difference at the same time. Once you arrive in Tanzania we arrange for everything including; airport transfers, in country flights, accommodations, meals and anything else you may need during your stay so you can just relax and enjoy the splendor of Tanzania. We warmly invite you to explore our beautiful country with us. Karibu Tanzania!!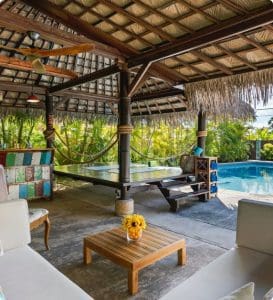 We are Experts:
Our long years of track record in organising the international tourism taking our experience everyday to next level by making us more expertise and professional. We are reputable, knowledgeable, and able to make your vacation a lifetime achievement by promising you 100% satisfaction.
Eco and community friendly:
We respect to Eco-tourism and share a portion of our income for the development of local community and conservation of animal kingdom. We keep our nature unharmed for future generation through sustainable tourism.
We still learn to improve:
We take your complains and advices with great concern to ratify our mistake and improve our skill and service. We plan: research and come up with the innovative designing of your itinerary that suits to everyone's budget and taste.
see also The Best Books Of 2023
---
Reader's opinions
---