Industry Veteran and Legend – Aria
Written by dave smith on September 21, 2023
 Industry Veteran and Legend – Aria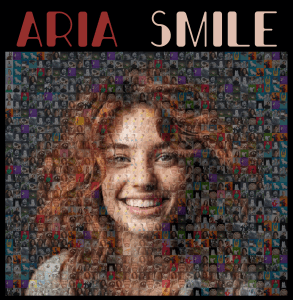 Industry Veteran and Legend – Aria – Teams Up With Renowned World Artists For Rhythmic Single Smile
Assieme Edizioni is proud to announce the release of Aria's new single, "Smile". Mariano Schiavolini, aka "Aria", is a leading representative of international world music, and collaborates with other major artists in the genre such as the Soweto Gospel Choir, Peter Gabriel, and the group of Miriam Makeba.
His vivacious new track features a Latin rhythm, with rhythmic movement influenced by rumba and cha-cha, drums, and percussion by well-known South and Central American percussionists, who play in their traditional styles, and yet seem nonetheless to be influenced by international rock.
Aria seems to possess the requirements not of a solo artist but of a rock band. Even Carlos Santana used Latin rhythms within progressive rock in his group. Funky jazz and R&B rhythmic influences are present within the song, namely in the two brass bands, from Argentina and Brazil, which are also supported by a rock/jazz style bass, played by American Joseph Patrick, bassist for Steward Copeland (Police).
In terms of arrangement, "Smile" is very complex, comprising as many as 120 tracks. The main parts are intrinsic to each other in counterpoint, a recognizable and unique feature in the international music scene, which is strongly indicative of Aria's style. Ninety-nine percent of records on the market today do not exceed 50 tracks, and this excess creates a more demanding audio experience for listeners, who these days are used to quick and easy listening.
These types of recordings are also difficult to handle technically, especially with newer digital technologies which don't perform quite as well as the older analog setups. In fact, the best desks continue to be the analog ones. Neve consoles, or SSLs, are still preferred, and the best outboards are still the vintage ones, and the old 2″ tape recordings made the parts far more detailed, keeping the frequencies of each instrument intact.
Unfortunately those tapes have all but disappeared. It's important that music curators, when listening, assess this particular side of the artist well, immersing themselves in the arrangement, thereby unearthing gems that are hidden within the full-bodied sound of Aria's songs.
Thus they can appreciate the difficult execution that goes into the instrumental parts, as well as the high level of musical taste that each musician brings to the song, much like in 70's progressive rock, where individual instrumentalists played parts with their own merit. Sadly, beautiful riffs are no longer used in the pop music of today.
In "Smile", one can hear the dialogue between the notes of the guide piano, played by Aria, the melodic line of the singer, and the driving groove of the brass sections (on the off-beat), which are joined in the outro by trumpets and accordion. Aria also uses analog synthesizers within the arrangement, such as the ARP Odyssey and Minimoog, which make the song more enthralling, with a slight hint of psychedelia. Many styles are therefore present in Aria's songs, and inserted organically. If we remove the vocals, the backing track is practically a song in itself.
As on his other records, Aria continues to collaborate with musicians scattered throughout the world in order to provide his pieces with a variety of stylistic impressions that contrast with each other and infuse the songs with that contaminated sound, belonging more to world music. "Smile", as can be seen in the video, is an expression of joy, conveyed through the smiles of people of all backgrounds, who interpret the dance of "Smile" with spontaneous and unique gestures. It is a song of universal brotherhood.
The lyrics were written by the great Cambridge, Englandbased author Nicolette Turner, formerly part of the original Celeste (Aria's original group), the historic symphonic prog group that anticipated New-Age music, which was popularized in California in the 70's and thereafter.
And finally, the vocalist is Ariel Jones, a singer from the island of Madeira, who also interpreted the song in Portuguese, after contributing the lyrics in her native tongue. The Portuguese version is to be released in the South American market.
Now for a bit of background on Mariano, aka "Aria".
He's one of those rare multi-instrumentalist artists who produce their own music and incorporate the best musicians offered by the international market. The first of the ilk were Mike Oldfield, Alan Parson, and lately Rudimental. Aria has worked with his old friend Parson, as well as with the producers and engineers of the other artists mentioned. The producing artist characterizes his own work and is immediately identifiable, even if they uses different vocalists, in that they create musical proposals, based on research, without looking at the market that surrounds them. Indeed, for an artist to be considered as such, one must create music that goes against the grain.
Contemporary music doesn't really interest Aria, who finds it rather ephemeral. His style should therefore be immediately recognizable, even if he incorporates music from different genres that nonetheless come from the best the previous decades have to offer. It is worth mentioning that orchestral arrangements and orchestration are done by Aria himself.
Aria, like the artists of the 1970s, is always looking for new, uncommon sounds and musical influences also coming from ethnic music and the world music genre.
In fact, he has made a series of songs in collaboration with musicians from various parts of the world: South Africa, Congo, Zimbabwe, England, Macedonia, Portugal, Canada, the Czech Republic, the United States, all of whom contributed to making the songs innovative and outside the box.
On April 22, 2022, Aria released a double single on the international market in support of Earth Day (The Next Life/Lady in White). "The Next Life" is a song dedicated to the environment and endangered animals, whose lyrics were written by the talented Los Angeles-based singer/ songwriter Britt Warner (see link), who has collaborated in her own right with Flea of the Red Hot Chili Peppers. Also included on the track is the young American rapper and environmentalist Ray Reed, from Houston:
The double single, while still falling under niche music, has surpassed 300,000 streams, received over 1.5 million views, and has reached charts both in Italy and abroad (in Australia, it reached the largest commercial radio group GRANT BROADCASTERS) and has been on rotation with several hundred radio stations scattered throughout the country, and thousands throughout the world. Aria participated in numerous interviews recorded for the occasion. His songs were also in rotation on BBC radio.
In December 2022, Aria launched a holiday single on the international market, titled "A Christmas Letter", a classic song in the Motown/gospel style that was recorded along with the video in South Africa at the historic Downtown recording studios in Johannesburg. It was mixed by Jack Rouben out of Los Angeles ("I Will Survive" – Gloria Gaynor. Credits also include Aretha Franklin, Celine Dion, Earth, Wind & Fire).
Participating on the record were Afro-American singer Sherita-O, who has recorded vocals on Boney M's latest record, and The City of Prague Philharmonic Orchestra, including a violin solo by the celebrated Lucie Svehlova.
Aria is also an active environmentalist and animal advocate for several associations including Animals Asia Foundation, committed to ending bear farming on bile farms and improving the living conditions of animals in Asia. He is also a member of the American animal rights organization PETA, supported by many notable artists, such as Paul McCartney. In 2013 he created the website www.ilvolodellaquila.it/www.flightoftheeagle.com, dedicating his music to the fight against poaching and animal extinction.
The site, composed in various languages, has about 2 million views, and is associated with other organizations in the sector. It consists of a number of emotional music videos, containing images of animals in desperate situations. There is also an educational section, aimed at young people, where there are bits about all of the endangered animals, their backgrounds and their circumstances. For example, one can see and hear whales singing in "Whale Song of The Dream", where their beautiful songs have been integrated with music, in a natural and dramatic way.
As previously mentioned, Aria was the composer in the symphonic prog-rock group, "Celeste", and edited arrangements together with his bandmates back in 1972, playing keyboards and guitars in an innovative way, with rhythmic arpeggios that largely replaced the drums. They also used orchestral percussion, including the Moorhead. This style and approach will be readily apparent to careful listeners of Aria's music.
Celeste has been regarded as one of the forbears international new-age music:
Wikipedia:
Aria was a pioneer in the use of the legendary Mellotron: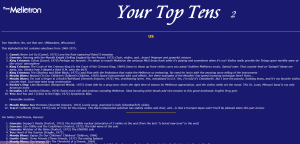 His compositions almost always use mellotron, a very characteristic, high quality sound. In 2017, with the support of the video, and part of the project Musica for Africa, the song "Where Will It End" was released and interpreted by several artists, including the great Wits University Choir (Johannesburg). They sung both in English (lyrics by Nikki Turner) and Zulu, and it featured two African reggae artists: Thuthukani Cele, of Lucky Dube fame, and Congolese artist, Mermans Mosengo Kenkosenki "A Legend Of Reggae" and member of Playing for Change. Mermans was one of the lead singers who collaborated with Ziggy Marley for an anniversary rendition of Redemption Song. This version of "Where Will it End" was dedicated to the victims of the massacre of young students in Garissa, which occurred on April 2, 2015 in Kenya.
The second song of the project was "Because You are There" (Schiavolini-Turner), and was performed by African soloists along with the great Soweto Gospel Choir. Soweto are world-renowned and have collaborated with some of the most important international artists such as: Queen, Bono, U2, Eurythmics, Celine Dion, Peter Gabriel, Amy Winehouse, Jimmy Cliff, Diana Ross, Josh Groban, Aretha Franklin, Harlem Gospel Choir, Stevie Wonder, Alicia Keys, Queen Latifa, Red Hot Chili Peppers, Robert Plant, Eddie Grant, Wyclef Jean, and many others. This song is an anthem of hope dedicated to young people.
The Soweto Gospel Choir also made their own version of "Where Will it End", which featured the great New York soul singer, Clayton Bryant. Bryant has worked with artists such as Bruce Springsteen, Elton John, Sting, Aretha Franklin, John Legend, Natalie Cole, Michael Jackson, Whitney Houston and many others. Soweto's version is accompanied by a video made in New York City: starting at Ground Zero to highlight the rebirth and hope for the future. "Where Will it End" is an anthem for peace among peoples, and equality and respect for religions.
Clayton Bryant also sang on Aria's track "Till the End of Time", which was recorded at Downtown studios in Johannesburg and featured Miriam Makeba's band musicians. Previously mentioned and of historic significance, the studio hosted African artists who recorded there in defense of human rights and against apartheid. Vocals were recorded in New York at the Engine Room Audio studio on Broadway.
It was mixed by sound engineer and music producer Richard Mitchell of RM Recordings. Mitchell has worked with international artists such as John Legend, Toto, Tina Turner, and Will Smith. He has recorded top South African jazz legends such as Hugh Masekela, Sibongile Khumalo, Jonas Gwangwa, and Ray Phiri amongst others. He also engineered the soundtracks for Tarzan 2 and The Lion King.
Aria has a long and colorful musical background. His journey and experiences have coalesced into a stunning example of artistry evident in his new track, "Smile". Certainly the pride of Assieme Edizioni, it's our hope that "Smile" does to people just what it promises, putting a smile on their faces and bringing joy to all those who listen.
Below are the extensive credits of "Smile":
– COMPOSITION & PIANO: Mariano Schiavolini, aka "Aria" (BMI USA) –
Yamaha C7 grand piano recorded at Zerodieci Studio (Genoa, Italy) and
Steinway & Songs Model D grand piano recorded at Indiehub Studio
di Registrazione (Milano, Italy)
– PRODUCTION & ARRANGEMENT: Mariano Schiavolini, aka "Aria"
– LYRICS: Nicolette Turner (PRS UK)
– MIXING ENGINEER: Mark Bowyer at Orchard Studios in Somerset, UK
(Ed Sheeran, Charli XCX, Lonely The Brave, Rudimental, Saint Raymond,
Mahalia)
– SOUND ENGINEER: Alessio Senis of Rosenhouse Recording Studio in
Vallecrosia, Italy
– MASTERING: Natalie Bibby of Metropolis Studios in London, England
– VOCALS: Ariel Jones (Madeira, Portugal) (John Graham)
– 12-STRING GUITAR: Marco Lelpo (Bologna, Italy) – Ennesimo Piano B
(band)
– ELECTRIC GUITAR: Cory Clark (Alan Watts, Tyrone Wells, Katherine
Mcphee, jadon lavik, Broken City Percussion, Golden State, David Foster
(Celine Dion/Josh Groban), Bob Marlette (Alice Cooper, Ozzy Osbourne),
GHS Strings (Dusty Hill, Carlos Santana, Eddie Vedder of Pearl Jam,
Stevie Ray Vaughan, David Gilmour of Pink Floyd, Flea of Red Hot Chili
Peppers)
– DRUMS & PERCUSSION: Cosobatero (Medellin, Colombia) (Carlos
Vives, Ruben Blades, Maluma, Gente de Zona, Camilo, Kany Garcia)
– 2° PERCUSSION: Tom Rossi (Los Angeles, USA) (Dave Eggar, Giovanni
Hidalgo, Donna De Lory, Lisa Loeb, Rich Jacques, Ziggy Marley, Chris
Stills)
– BRASS SECTION: Brazilian Horn section (São Paulo, Brazil) (Nathan
East, Luisa Sonza, Sandy, Lucas Lima)
– 2° BRASS SECTION: Carlos Sosa Horns (Austin, TX, USA) (Daft
Punk,The Backstreet Boys, James Blunt, Outasight, Jason Mraz, Gary
Barlow)
– BANDONEON: Francisco Martìnez (Buenos Aires, Argentina) (Camila y
Silvio)
– BASS: Joseph Patrick Moore (Henderson, NV, USA) (Steward Copeland
of The Police, Earl Klugt, Bob James, Boney James, Lisa Kelly)
– HAMMOND: Phil Madeira (Nashville, TN, USA) (Elvis Costello, Shawn
Colvin, Patty Griffin, Alan Toussant, Mavis Staples, Amy Grant, Alice
Peacock, Taj Mahal, Keb Mo, Garth Brooks Emmylou Harris, Michael W.
Smith, Toby Keith, Buddy Miller)
Social Media Links: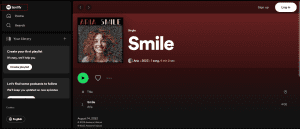 Youtube: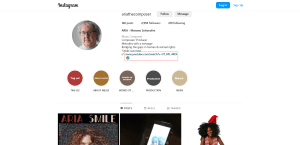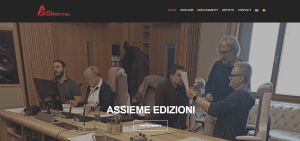 Also Read: Electrifying Music From Pa Produced
---
Reader's opinions
---