It's Christmas With Dr UD Obi
Written by Mark Edwards on November 29, 2022
It's Christmas Songs Time
With Dr UD Obi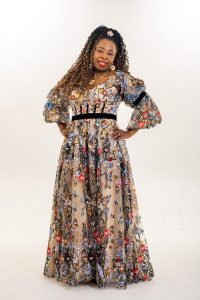 Dr UD Obi is a joyful singer-songwriter who aims to spread positivist and joy through her music. With a doctorate degree in Engineering, she has gravitated towards her passion of music as well. This is her latest single, Christmas LaDadada, something to share the cheer and mirth of the holidays this season.
Using traditional African beats and percussions, the groove for this track is very infectious. It brings about this whirlwind of sound, with leads that you'll sing with joy. Dr Ud Obi herself has a strong, majestic voice that wishes for all to come together for the holiday spirit. The rhythm keeps the track going, there are plenty of overlaps with the chorus that you would want to yell out as well! The song isn't complicated, and is something your family and you could be dancing to for the very message it carries. Though her inspiration comes from artists like Whitney Houston and Don Moe, she finds her own way to execute the songs she composes so well.
All her singles preach for a together, happier society. This is Gospel pop from a talented singer, and there are moments where you can get lost in a song like this. Her other popular track is Father of Mercy, which has quite the streaming number on Spotify. Her praises and reach is something everyone can groove to.
---
Reader's opinions
---