Gang Girl
Written by dave smith on November 10, 2023
Author David Whittet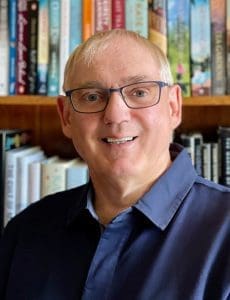 David Whittet is a family doctor, a multi-award-winning independent filmmaker and an author. Storytelling has been in David's DNA for as long as he can remember. As a child, the serialisations of classic literature on television each Sunday teatime were the highlight of his week. A dramatisation of Oliver Twist had a profound effect on him.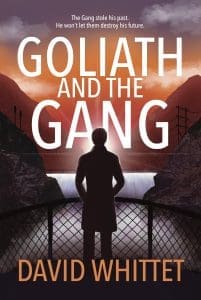 In its day, Dickens' novel reformed the poor law, which convinced David of the written word's potential to change the world. He decided then that he wanted to be a writer. Subsequently, A J Cronin's novels inspired David to become a doctor, especially The Citadel, which pre-empted the National Health Service's foundation in the UK and beyond.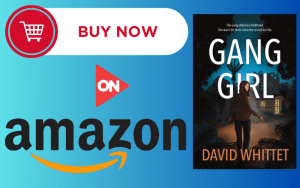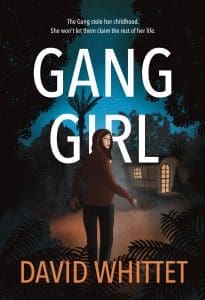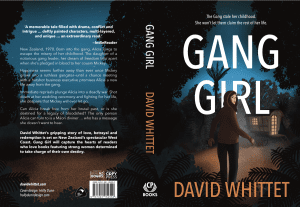 Books Changes Life
Further proof that books change lives. Medicine is a constant source of inspiration for David's writing, and his work as a GP brings authenticity and gritty realism to his books. IndieReader described his debut novel Gang Girl as 'a memorable tale filled with drama, conflict and intrigue … deftly painted characters, multilayered, and unique … an extraordinary read.' David's second novel, The Road to Madhapur, includes many real-life events from his time working on a family medicine project in rural India. David's time in India was during a period of growing political tension following the murder of an Australian missionary. The unrest provides the backdrop for an idealistic Kiwi doctor and a headstrong preacher's daughter whose lives collide on the road to Madhapur. Goliath and the Gang, the second book in the Gang Girl series, is equally full of drama and intrigue. Set on New Zealand's spectacular South Island, where David lives with his family, Goliath and the Gang promises another unforgettable experience. The colourful cast of characters David has met throughout his career––colleagues and patients alike––breathe life into his writing.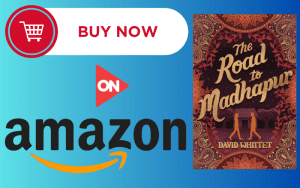 The Road to Madhapur Kindle Edition by David Whittlet
You will never make a doctor.
The professor's harsh words threaten to end Theo Malone's medical career before he sees his first patient. The idealistic Kiwi is determined to prove the professor wrong—until the death of a child from meningitis during a student assignment in Uganda shatters his confidence.
Australian teenager Elisha is furious when her missionary
father announces he's taking the entire family on his next
campaign in India. Anger turns to despair after her mother dies from AIDS following a needlestick injury at a local Indian hospital.
Qualified at last, Theo's in trouble for trying to take vital medicines into a developing country. Disillusioned, he leaves New Zealand for voluntary work overseas. By chance, the medical agency sends him to India. His feet scarcely touch the ground in Madhapur before his life-saving drugs rescue an Indian girl Elisha has befriended.
Opposition to western medicine and growing political tension threaten Theo's determination to make a difference in this impoverished community. His forthright approach creates enemies. Will his immunisation campaign force a backlash from the authorities? Can his love for Elisha survive an unspeakable tragedy following a brutal mob attack?
Written by a family doctor, David Whittet's heart-wrenching story will captivate lovers of true-to-life medical dramas. From rural New Zealand to the plains of India, The Road to Madhapur takes readers on an unforgettable journey through love and grief to redemption and fulfilment.
Gang Girl Paperback – May 28, 2021
By David Whittlet
The Gang stole her childhood.
She won't let them claim the rest of her life.
New Zealand, 1970. Born into the gang, Aroha longs to escape the misery of her childhood. The daughter of a notorious gang leader, her dream of freedom falls apart when she's pledged in blood to her cousin Hunapo.
Happiness seems further away than ever once Hunapo grows into a ruthless gangster-until a chance meeting with a hotshot business executive promises Aroha a new life away from the gang.
Immediate reprisals plunge Aroha into a deadly war. Shot down at her wedding ceremony and fighting for her life, she despairs that Hunapo will ever let go.
Can Aroha break free from her brutal past, or is she destined for a legacy of bloodshed? The only person Aroha can turn to is a Māori soothsayer … who has a message she doesn't want to hear.
David Whittet's gripping story of love, betrayal and redemption is set on New Zealand's spectacular East Cape. Gang Girl will capture the hearts of readers who love books featuring strong women determined to take charge of their own destiny.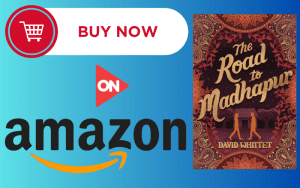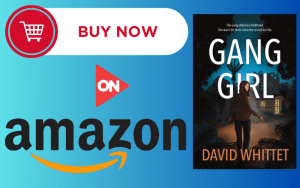 Also Read: Raquel Trinidad Singer/Songwriter
---
Reader's opinions
---