The New Music Of IANCHRIST
Written by dave smith on November 10, 2023
The New Music Of IANCHRIST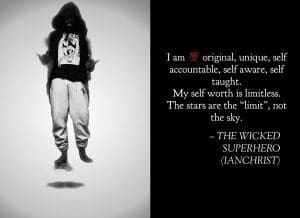 I am an American Indian singer, song-writer, producer, performer, business owner and entrepreneur.

My name is Christian J. Hayes also known as IANCHRIST. I have been writing since I was 8 years old when my first published poem "Slavery" was published in a Princeton University publication/book. When I was 11 I started writing songs and had been performing in school dance functions and even won homecoming twice. In 2003 I was the Sophomore homecoming king and 2005 the Senior homecoming king. I also hosted the 2005 Hightstown High School talent show.

I became known as IANCHRIST December 2009 and have three registered businesses, and DBAs as a clothing line, a skin care line, a fragrance line and more.
The Music Of IANCHRIST
DEVIL'S ADVOCATE is IANCHRIST's first song he ever recorded back in December 2009, originally produced by Robert George (RG3) of Englewood NJ. FEAR NO FEAR was produced June 2010 by Robert George (RG3). IANCHRIST took both songs to Otherside Studios in Manalapan NJ and Christian Brandt re-mixed and mastered both songs. Robert George wrote the book "they try to ban what they don't understand….", while IAN prides himself on being a versatile multi genre songwriter.
My first song WORD AROUND TOWN was written, produced, mixed and mastered by me, myself and I. It was an ode to my teenage reputation for being a gossip king.
My second song WHEN WILL SOMEBODY LOVE ME? was written by me in under 5 minutes and features Jake S. Holmes on the acoustic guitar.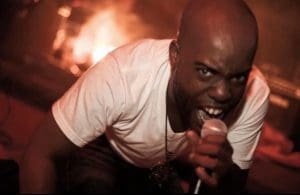 Links:

Youtube:
Also Read: The Whole Truth
---
Reader's opinions
---