Writers of the Future Volume 39 now in UK bookstores
Written by dave smith on July 27, 2023
The Big Interviews from L Ron Hubbard Presents, Writers of the future vol 39
John Goodwin, President Galaxy Press
Chris Binns, a winner in the Illustrator category
Writers of the Future Volume 39 now in UK bookstores
Are you ready to get lost in a good book? Are you prepared to be taken to other worlds, with the fate of humanity in your hands, and meet memorable characters? 
Are you tired of the same old stories? Ready for something fresh and new?
Writers of the Future is highly recommended for science fiction and fantasy fans.
The Big Radio Interviews
Winner Arthur H Manners chats about The Withering Sky
Samuel Parr chats about his story The last History
….
The Winners of Writers of the Future Volume 39 
These winning stories are selected by some of the top authors in science fiction and fantasy, including Brandon Sanderson, Orson Scott Card, Nnedi Okorafor, Robert J. Sawyer, Kevin J. Anderson, Jody Lynn Nye, Larry Niven, Katherine Kurtz, and many others. 
And three are from the UK! Our very own talent won against thousands of aspiring authors from 180 countries.
Meet your next favorite author: Arthur Manners, from Cambridgeshire, with his dark fantasy story "The Withering Sky; Samuel Parr, from Market Harborough, with his very original fantasy "The Last History;" and Chris Binns, originally of Reading and now residing in the US, with his illustration of "Piracy for Beginners."
"The UK has been a fantastic source of talented authors and artists. With the three winners this year, there have been over ten winners in the last five years alone." Joni Labaqui, Contest Coordinator
Celebrity Endorsement
Neil Gaiman wrote that the Writers of the Future contest "has a record of nurturing and discovering writers who have gone on to make their mark in the SF field. Long may it continue!" While Dean of Canadian science fiction, Robert J. Sawyer, stated, "See the best culled for you, curated and selected in a single volume every year."
You will love this collection of the best new voices in science fiction and fantasy because, as Locus magazine puts it, "Not only is the writing excellent…it is also extremely varied. There's a lot of hot new talent."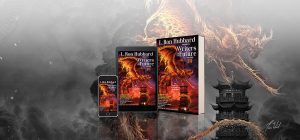 Get it now.
Purchase links in the UK
Audios: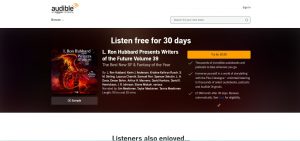 Also Read: Runway Dreams A Pricey Affair By T.K Ambers
---
Reader's opinions
---