Singer Catlea
Written by dave smith on October 27, 2023
UK Talk Radio is renowned for its unwavering support of independent artists. We're delighted to welcome Catlea back, who reached the number one spot on the UK Talk Radio Hot 100 Singles Chart in 2022 with the hit "Love Isn't Enough." Now, in 2023, the talented singer makes a triumphant return with a brand new single.
Singer Catlea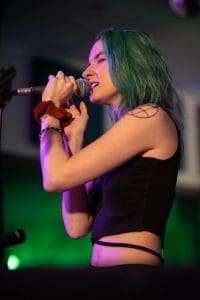 Catlea On UK Talk Radio
Singer-songwriter and multi-instrumentalist Catlea's musical style covers an eclectic spectrum from alt-indie to rock, to pop and EDM. The alt-indie singer's vocals range from angelic to raw and powerful. Complimenting their distinctive vocals, Catlea plays piano, acoustic guitar, rhythm guitar, and ukulele.
Since their first song in mid-2019, Catlea has:
Released 10 international singles produced in LA, New York, Chicago, London, Barcelona, and Bucharest
Achieved 4.8 million streams
Gathered 140,000 followers on social media and streaming services
Garnered 750,000 YouTube views
The Cincinnati native spent three years writing, producing, and perfecting ten new alt-indie songs and then worked closely with producer Jason Boshoff (Ed Sheeran, Josh Groban, David Gray, Rufus Wainwright) of Room to Studios in Barcelona, Spain. All Catlea vocals were recorded locally at PLAY Audio (formerly Gwynne Sound).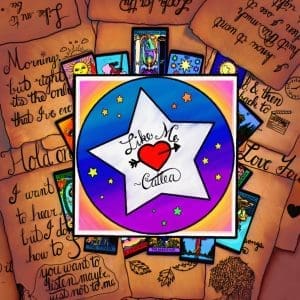 "I love writing songs, making music, and performing live," said Catlea. Their songs feature catchy "earworms" with witty lyrics and melodies that get inside your head and make you want to click replay. "I try to create music that has personal meaning to me—and also for the listener."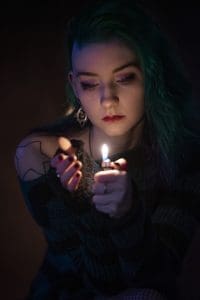 Catlea's latest release, "Like Me" is an emotional journey that speaks to our need for connection, which beautifully builds from a striking melody and stunning vocals through the raucous, heartfelt finale of hope and inspiration. Hold on. Don't give up. Things will get better. You're not alone. You will find others just like you.
The "Like Me" music video was produced by Big Media Creative, the same team who produced the "Stressed Out" video by Twenty One Pilots.
Links

YouTube:
Catlea is represented by David Rippe david@catleamusic.com, 513-253-4854.
Also Check: The Respected Salesperson: How to change your mind before you change minds by Arishma Singh
---
Reader's opinions
---